Press, Interviews & Reviews
GUN KISS Press & Reviews
Lisa Haselton's Reviews & Interviews
Shh, I am reading
Elizabeth A. White Editing & Reviews
Cheryl Holloway's Blog
Miki's Hope Review
Brianna Remus Review
HBS Author Interview
A Blue Million Books
Totally Addicted To Reading
Erica RobynReads
Wherethereadergrows
Whatisthatbookabout
Midwest Book Review
Diane Donavan Review
Love of Romance
The Grumpy Book Review
The Big Thrill
Crime Readers Association
Just Romantic Suspsense
A Literary Vacation
BookLikes
Divine Magazine
What's on your desk?
Toast Toasted
 INCOGNITO Press & Reviews
Readers' Favorite
The Big Thrill
The Mystery People
InD'TALE Magazine
BuddenBookReviews
Rosie Amber Book Reviews
Literary Vacation
Chocolate Pages
Rabid Reader's Review
Craven Wild's Review
Night Owl Suspense Review
The IndieView
Meet the Author
The Oslo Times
Experiencing A Book Through Virtual Reality
Author Interview: Khaled Talib
The BookishCrypt
Nigel Bird's Blog. Dancing with Myself
SMOKESCREEN Press & Reviews
My recent interview on Channel News Asia's Singapore Tonight, aired on 5 September 2014, with hosts Dawn Tan and John Leong.  We discussed, among many things,  some of the places in Singapore mentioned in the novel like Little India and Chinatown.  Months earlier, I had been invited to Kuala Lumpur, Malaysia to give a book reading @Seksan. The occasion was hosted by Sharon Bakar of the Malaysian Book Club. In between I found time to do a video clip for Fiction Frenzy, a Canadian vlog hosted by Anne-Rae Vasquez, a journalist and an author of several fiction. You can find the blog on YouTube.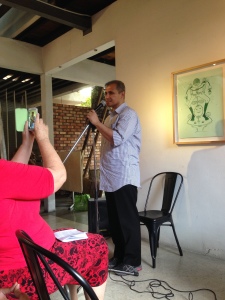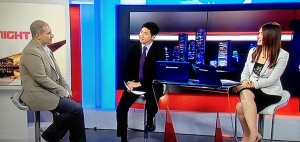 Avonna Loves Genres
Indie Reader
Rosie Amber Book Blog

Rabid Reader's Review

Anne R. Allen's Blog

The Oslo Times

Midwest Book Review

The Bookish Crypt

Living-in-France.com: Smokescreen, Summer Reading 2015

Crime Thriller Hound: The book that made me an author
Fresh Fiction Book Pick
Susan Keefe Reviewer
Mystery Maven Reviews Smokescreen
Carmen Amato Book Review:"This book has the thriller's edge of a Ludlum"

Ajoobacats Blog Review
 
A New Wave of Terror!

DoubleShot Book Reviews
 
Squirl.Co
"My thrill is to create vivid description of places, allowing readers to step into the characters' shoes" – Khaled Talib
» Read More
 
Expat Living Singapore
Smokescreen could be a "cracker of a movie, one to rival Saint Jack. Would permission be granted this time?"
» Read More

The Bookishcrypt

Author Interview: Singapore Airlines' Inflight Magazine, Silver Kris

The writer shares his favourite haunts in the city…
» Read More

Crime Thriller Hound
Plenty of twists and well depicted action keeps the cinematic story driving along to its climax
» Read More


The Examiner (Columbia Books)

New thriller "Smokescreen" offers Khaled Talib's international intrigue
» Read More

Smokescreen is Thriller of the Month on E-Thriller.Com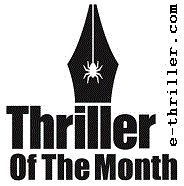 Rated "Authentic and Compelling,"Smokescreen is September 2014 Thriller of the Month on E-Thriller.Com…
» Read More

Digital Journal
Video: Clones, Freemasons and authors on Fiction Frenzy TV VLog
»Read More

Times of Israel
In Smokescreen, a fast-paced espionage thriller by Khaled Talib, someone wants the prime minister of Israel dead. An innocent man will be blamed for the assassination… » Read More

Millennium Post
Singapore being the epicentre of international espionage seems like an unlikely plot device for an espionage thriller. And yet Khalid Talib's debut novel 'Smokescreen' exploits this plot device to the hilt. Why Singapore of all places? Well, Israel established diplomatic relations with the island country in 1969 and the two nations reportedly enjoyed 'extensive security relationship'. So if one looks at it the novel does have some real life underpinnings… » Read More

Digital Journal
Khaled Talib's debut novel, Smokescreen, breaks open the hidden world of espionage between Singapore and Israel… » Read More

Book to the Future
Whenever I read a thriller there is always a temptation – which I try to avoid – to mention such well-worn classic clichés such as 'fast paced' and 'page turning' and 'labyrinthine'. In this case though that is difficult as that is precisely what this book is, however it would be disingenuous of me to dismiss them in this case… » Read More

The Book Haven
Thanks to Frederick Forsyth, Ian Fleming and John Le Carre, the last 100 years had had its share of cold war espionage novels. While CIA, MI6, and KGB kept us highly entertained, maybe we need a break from the familiar landscapes of US, Britain and Russia. How about an intriguing plot involving Israel and Singapore with a touch of Cairo? Khaled Talib, in his debut novel, brings you a cold blooded and action packed world of espionage different from the conventional thrillers… » Read More

Crime Fiction Lover
Khaled Talib is a 48-year-old native of Singapore, and in this book he makes fire from the already combustible kindling of the Israeli secret service, Palestinian activists, the turmoil in Egypt, and American foreign policy… » Read More

Omnimystery News
We are delighted to welcome thriller writer Khaled Talib to Omnimystery News today. Khaled's new suspense thriller is  Smokescreen (Lightning Originals; December ebook format), and we recently had the chance to talk with him about it…. » Read More

Best Thrillers
A new conspiracy thriller by Khaled Talib… » Read More

Egypt Today
Former Egypt Today writer Khaled Talib's debut novel Smokescreen whisks readers on a fast-paced journey that begins in Cairo and weaves international espionage into a story of intrigue and murder…. » Read More

Thriller Journal
Today we have the pleasure to interview Khaled Talib, author of Smokescreen. Q: Hi Khaled, welcome to Thrillerbooksjournal.com. Our first question is very easy: who is Khaled Talib as a person and as a writer?… » Read More

Thriller Ink
Born and raised in Singapore, Khaled Talib is a Public Relations Practitioner who began his writing career in journalism. The author's novel Smokescreen has been acquired by Typhoon Media and is scheduled to be published in January 2014 under the Lightning Originals imprint…. » Read More

A Book Savor Chat with Khaled Talib
The Book Savor series is new to this blog and grew out of my passion for good books, good friends, and great discussions about what we are reading.» Read More

Musings & Marvels
Khaled Talib is the author of Smokescreen, a suspense thriller published by Typhoon Media about a journalist being set up as an assassin as part of an evil political plot. Purchase your copy at either Amazon or Smashwords… » Read More

Digital Pubbing
Khaled Talib is the author of Smokescreen, a suspense thriller published by Typhoon Media about a journalist being set up as an assassin as part of an evil political plot. Purchase your copy at either Amazon or Smashwords. » Read More

Simply Fabulicious
Do you know we've got an international thriller novelist in our midst? Born and bread in Singapore, Khaled Talib recently had his book, Smokescreen, published internationally and has been making waves abroad! His novel of espionage and mystery, spanning Cairo through the Middle East and Singapore, and involving Americans and Israelis, is a gripping tale that has been receiving fantastic reviews from famous authors in the USA, and worldwide media including The Times of Israel and Digital Journal… » Read More

Guest Blogging
Janice Gable Bashman
After I had finished writing my first novel, SMOKESCREEN, a thriller, I promised myself not to write another.  I wasn't sure if I had energy left to struggle with the same problems and obstacles of writing:  the lack of time, rejection, and the frustration of revision.  I was out of breath, drained of emotion, and sapped of energy.  But then I found myself working on several chapters for a new story… » Read More

Write to Sell Your Book
When I was eight years old, I saw a dark and eerie pencil sketch hanging in the study of a relative's home:  A man holding a test tube with an apparition of a demon staring at him. This visual experience was to have an effect on me later in life, particularly in my discovery of method acting for writers… » Read More
Elementrilogy.Com
Never Assume, Never Underestimate When it Comes to Spy Novels…strong>» Read More