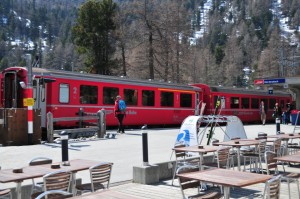 I'm not sure how many of you can remember some of the dreams you've had after a year or so. I seem to be able to do that. In fact, some of my dreams are recurring that I have decided, if I could, to include them in future novels that I planned to work on. Strange.
Do I believe in dreams? I don't know what to believe. The fact we are all in-built with a certain mindscape that keeps us moving between the conscious world and the dream zone should prompt us to wonder it's real function.
I have taken naps in the afternoon only to wake up thinking it's the next day — as if I've travelled into the future.  For a half a minute or so I really thought it was tomorrow.  I got all confused and I tried hard to think what day I'm in.
I'm not complaining about my dreams, both nightmare and nice ones are welcome. They work for me as a writer because you can use some of this stuff. Although I must confess there were occasions when it got really scary. I don't mind being chased by a vampire but what gets me really stressed up in a dream are the ones where I've to take a school exam. I hate those.
I never die in my dreams. I seem to travel a lot and have the power to fly. I find myself in cozy towns with bookstores and cafes or travelling on a train along a silvery sheen between pristine snow mountains to end up at a remote cafe.
The horror ones include going to a town and then being trapped in a basement of a house full of vampires resting in coffins. My job is to get out before sundown.
I could be driving a nice car too, like a sports car, and I find myself always driving round and round in the same area in this particular recurring dream. And then there's the forest with a stream that I would go to. There used to be one near my old house, and I regretted not exploring the terrain further. Now I can't tell what's real and what's not. Was it there or not?
I've never flown a fighter jet. There's no war in my dream. There's a whodunit, and then there are times when I would end up in a park or island hopping. Always the same location, same dream, same people.
Of course, everything is in color. It used to be that my dreams were disjointed, not connected. But nowadays they appear to have a storyline.
Indeed, what could be stranger than a dream?