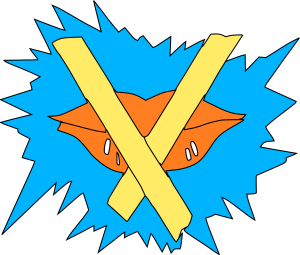 I  had a male school teacher in primary school who was feared by everyone.
One day our class made so much noise he came in from the back entrance and kicked a few tables and chairs just to send a message.
Everyone stood still. He then made an example of one of the boys by ordering him to run around the class performing a butterfly dance.
Some years later, during Sports Day, he didn't show up. We were told he was feeling under the weather. I remembered that day well.  Sports Day. I was walking home with some boys. I was right at the back of the group. After crossing a traffic light, something I was holding fell. I paused, turned, and picked it up. When I stood up again, my eyes caught sight of a stationary car behind the line. There, with his family, was the mean teacher behind the steering wheel.
I pointed at him but just as I was about to alert the others, the teacher, with eyes wide open, tapped his finger to his lips. I got the message and nodded.
I never told those boys I was going home with. In fact, I never told anyone until now.