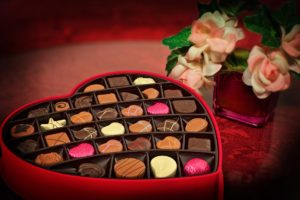 Anyone who has read my first two novels will know that the stories were devoid of romance. I just couldn't do it.
Maybe it was me at that time or maybe it was how things went along as the stories progressed. Honestly, it bothered me to include flowers and chocolates when the scenes were full of gruff and grit.
With all the excitement and intensity (and no time to lose!), I felt squeamish about including scenes with birds chirping or lovers staring into each other's eyes.
But when I thought my mind was fixed that I will write stories without characters watching the moonlight together, I went against my own word. So I included romance in my upcoming thriller, Gun Kiss. Obviously, the title is a dead giveaway.
Why the sudden turnaround? Well,  a Hollywood actress inspired me. A blonde. Watching some of her movies put me in that atmosphere. You know, when you walk past someone and you get a whiff of a perfume she's wearing that titillate your senses? Something like that.  She inspired me.
Never say never, I guess.  We think we know ourselves, but see how things turn out for me? I surprised myself.  You know what else? I really enjoyed writing this novel. I was passionate about it, and it only took me six months to complete.
But don't expect the conventional "Love is in the air" with this novel.  This is a thriller, after all. Expect  – well, I'm not going to say more –  you'll just have to read it.
I promise you an exciting read. Of course, there's going to be some chocolates and flowers… but there's also going to be lots of guns. Is it going to be a Kiss Kiss Bang Bang type of story?  That's for you to decide…
If you like to be included in my email list, please contact me and I'll keep you updated.