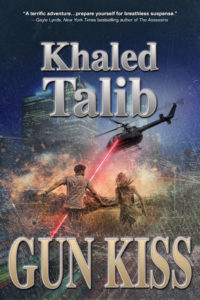 The Nightmare
The night's tempest tossed the ancient carrack sideways. The soaked captain, wrestling the wheel, shouted commands as his crew scrambled around the slippery deck, rolling up the sails and tightening ropes.
Lieutenant Blake Deco rushed up to help the crew pull the shivering mainsail down. The storm was unexpected. His grip was torn loose by a massive wave that swept across the deck, ripping the halyard through the pulleys and throwing the sodden sail over the side of the ship.
Sleepy waves lapping against the sand woke Lieutenant Deco on a beach with wild rocks rising above lofty summits. A dozen bodies lay scattered around Blake, some covered in driftwood and leaves. The crew members who had survived checked on the motionless bodies. Some coughed up water from their lungs when they awoke, others remained rigid.
Lieutenant Deco got up slowly. He stared out at the calm sea in daylight. Their vessel was nowhere to be seen. He felt a hand on his shoulder and turned to see the bearded captain, whose long wet hair floated around his shoulders.
"I don't remember what happened," Blake said. "Last night was ominous—unlike anything I've ever seen before."
"Neither do I, but without our ship, I pray for a miracle," the captain replied, brushing the sand off his hair, face, and dampened clothes.
They scanned the mysterious landscape, then counted the remaining crew. "Only eighteen of us left," the captain said. "We need to build a fire now or less of us will remain."
The crew found some dry wood and stones to build a fire, which generated enough heat to warm them in the frigid weather. When they'd regained their strength, the men decided to explore the other side of the island. The rocks cut their feet as they climbed over the mountain. Once over the top the sight of a sun-kissed meadow lessened the pain.
The sun's rays cast a golden hue over the tall fescue grass, stretching for miles in every direction. No one seemed sure how far they'd walked. At one point one of the men had to be carried. The grass became taller as they ventured farther to a point the stalks covered their path.
Blake suddenly stopped. "Did you feel that?" he asked, sensing a tremor.
"I did," the captain said.
They felt it again and again. It was surging across the earth like an advancing wave.
"Wild animals?" Blake asked.
"I don't know," the captain said.
 Standing paralyzed in fear, Blake was the first to see it… [end of excerpt]
© Khaled Talib. 2017. All rights reserved. 
Get the Book