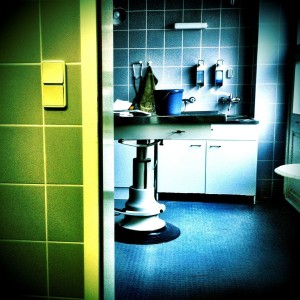 A long time ago, while at work, I developed a fever. I went to the company doctor and also complained about a slight pain on the right side of my tummy. The doctor referred me to a specialist who in turn recommended surgery within the next day. He said I had appendicitis. What do I know? He added the simple surgery would last 25 minutes, and it would cost S$2,000.00. The company would pay for it.
I was apprehensive about the whole thing. So I told my mother about this scheduled surgery. She told me the doctor and the special were both conmen, and I should complain to my company. She said if I had appendicitis, I won't be walking around. I'd be screaming and rolling on the floor — or dead if there was a burst.
I didn't show up for the surgery. When the nurse called the next day, she said the doctor was upset because I wasted his time. I told her to tell the doctor I'll be making a formal complaint against him.
Over the years, there were two more attempts to cheat me here in Singapore. There's a lot of medical BS around the world. Singapore is not innocent either. Always get a second or third opinion. It's so important.