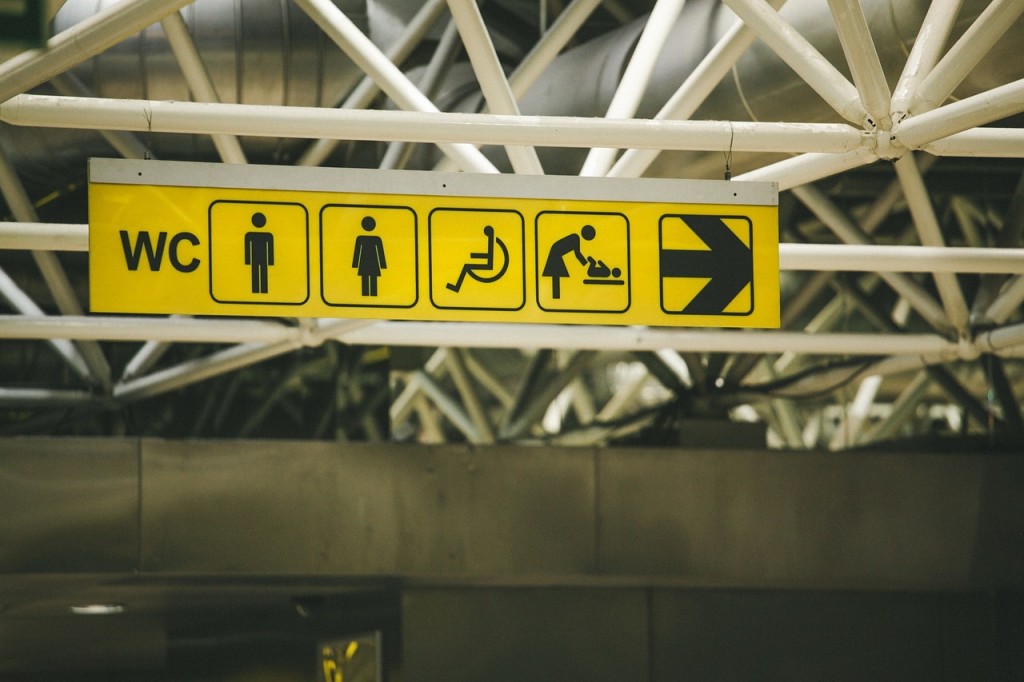 During a trip somewhere, I stopped over in Qatar. The connecting flight was delayed for many hours.
When I had to go to the gents, I found a long queue of people waiting. There was no other place because it was a make shift airport. The new complex was being constructed.
A Bangladeshi janitor, with a gesture, made me follow him. He took me around the corner. Right there, above a locked door, the sign read: "Executive."
The janitor took out a key, unlocked the door, and told me it's all mine.

Two hours earlier when I first arrived at the airport, I had walked past the janitor. He greeted me. I responded with a smile and a nod.
I didn't think anything of it. But it would seem it meant a lot to him. For that, he remembered me.

Moral lesson in this story? Don't piss off the nice people.