About Khaled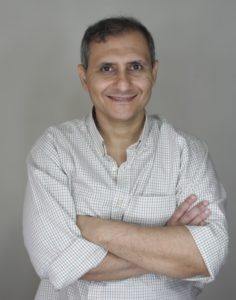 Khaled Talib is a former journalist with local and international exposure. His articles have been published and syndicated to newspapers worldwide, and his short stories have appeared in literary journals and magazines.
Khaled's debut, Smokescreen, was published in 2013. The novel tells the story of a magazine reporter who becomes a scapegoat in a plot to assassinate the Israeli Prime Minister during a diplomatic visit to Singapore.
The author, who resides in Singapore, has also written a collection of aphorism for writers. The Little Book of Muses is available on Amazon.
Khaled is a member of the Crime Writers Association and the International Thriller Writers org.
The author's rights are represented by The Evan Marshall Agency.