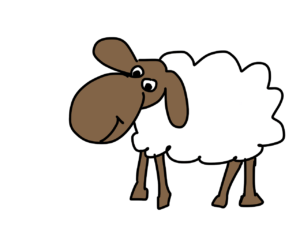 This happened back in the 80s. On the eve of Christmas, about 3 o' clock in the afternoon, my family members and I were having coffee at the back of the house when we alerted by a trespasser. We lived smack in the middle of the city near the shopping belt. The trespasser was a woolly sheep.
It ran straight to us, paused, then went to the back of the house. It was trying to hide. All this while, we were quiet, thinking maybe our eyes were playing tricks with us. Maybe it was the coffee.
Minutes later, some men from a nearby hotel came and asked us about the sheep.
It seems the sheep was part of the hotel's Christmas decoration. It took five men to convince the sheep to go back with them.