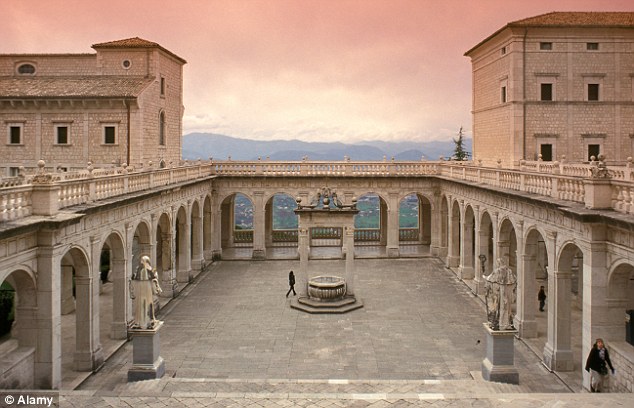 Maybe it was Umberto Eco's The Name of the Rose. Maybe it was David Seltzer's The Omen. All I know I had to have my own monastery. So I created one.
The small scene in Incognito took me quite a while to construct. I was not only writing the story, I was playing medieval architect.
Photo shows the Monte Cassino monastery in Italy. Reminds you of one of those virtual combat games like Counter Strike and Assassin's Creed and whatever else that I am too old fashion to know.
Many of you know this, but I'll just mention it anyway.They didn't built monasteries thousands of feet above ground not for mystical reasons or in their attempt to reach God.  They built them high to protect monks from marauders.